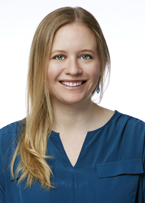 Haley Baker, MFT (she/her)
Haley Baker, LMFT strives to help children, teens, and their families with compassion, humor, and a willingness to meet you wherever you may find yourself in this particular moment. Her therapeutic approach is highly influenced by the tenets of attachment therapy, and she believes that positive change is most likely to happen when the therapist and client have established a relationship that feels safe, consistent, and supportive. Furthermore, Haley values community and the interconnectedness of all people, and her hope is that when a person experiences a positive attachment relationship in therapy, they will then seek and develop symbiotic, loving relationships with others.
Haley has been working with children and adolescents for over ten years in a variety of settings, including group homes, after school and recreational programs, and schools. The majority of her clinical work has been in elementary, middle, and high schools in Marin, Petaluma, and Santa Rosa, which have given her extensive insight about the everyday social, emotional, and academic challenges faced by school-aged youth today. In addition, Haley has significant experience working with children and adolescents with anxiety, depression, trauma, divorce, family conflict, developmental delay and transitions, ADHD, Autism Spectrum Disorder, and other learning disorders.
Haley received her B.A. in Studio Art from University of California Davis, and her M.S. in Counseling Psychology from Dominican University of California. She brings this creativity into the therapy room by making and utilizing custom interventions that she feels will best meet the needs of each individual or family that she serves. In her free time, Haley enjoys making art, exploring the beautiful Marin County landscape, and spending time with family and friends.
Haley Baker has been working with my son for roughly 4 years now. She has been with us during his diagnosis with ADHD and has been instrumental during a divorce that has happened in the family in the last year. I honestly don't know where my son, or myself for that matter, would be without her kind, humble support. Haley's approach to the behavioral issues we face weekly with my son have been not only affective for my child at school, but also tactical and something we now mirror at home in our parenting approach. My son opens up to Haley and has learned to say how he is feeling (a huge feat for adults let alone children with ADHD) and is learning how to recognize cues from within himself based on her cognitive approach to his learning and controlling his emotions. Haley is my saving grace and her skills and kindness have reached inside my little boy and changed him for the good.

–L.B.
We had been struggling with our son's selective mute-ism for a couple of years of fruitless therapies. He had a hard time opening up with the psychologist, or any health care provider for that matter, which made it very difficult to treat his anxiety in a successful way.

Since the beginning of treatment, Haley Baker has been knowledgable, approachable, and has had a clear plan in place to benefit our son. She is very professional, kind and understanding to these very difficult mental issues. Our son has severe anxiety and Haley was able to make a huge impact on our son. She was able to make him thrive and make him be more confident when communicating with teachers, other adults and kids.

Haley takes the time and has the patience to explain and share her professional insights. She has always been very supportive in her therapeutic approach and has established a strong relationship with us as parents. We greatly appreciate her professionalism and support while living in anguish and ambiguity trying to help a very loving child in need. We can't recommend her enough! Thank you Haley.

–M & E.