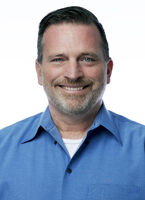 Ian is a Licensed Marriage and Family Therapist, lifelong Marin County resident, and a parent. Having raised three children in Marin, he is attuned to the unique stressors common among the county's children and families.
In his work with clients, Ian brings enthusiasm and compassion, believing that the quality of the rapport correlates directly with the success of his clients. He utilizes integrated cognitive behavioral therapy as the foundation of his work with clients but draws from many sources in the process of helping them achieve their goals. Ian relies on a humanistic, client-centered approach to his solution-focused work, interspersed with humor and empathy. Ian has trained with the Center for Domestic Peace and has completed the first level training in Brainspotting.
Ian returned to college (after a long career in retail management) well into adulthood and graduated with honors from Sonoma State University before being accepted into Dominican University of California's Master of Counseling Psychology program. He graduated with his master's degree in 2018 and was honored with the Robert Shukraft award, via nomination by fellow students and staff, for exemplary leadership and encouraging students to believe in themselves. Ian brings this same quality into his work with clients, encouraging confidence and instilling the belief that the desired change, no matter how difficult, is attainable with support and guidance.
In his spare time Ian can often be found in, on, or near the ocean. He enjoys hiking, bird watching, and traveling, usually with his BFFFF (best four-footed friend forever) Gilly, his dog.