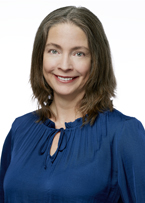 Sara Staley, LMFT (she/her)
Sara is a Licensed Marriage and Family Therapist and has been a healthcare professional in Marin County for over thirty years. For the last ten years, she has focused on providing mental health support to children and their parents. Sara's warmth and gentle acceptance help to create a strong therapeutic alliance. Using her experience, knowledge, and intuition, she supports her clients to increase self-awareness and become more resilient. Sara also is skilled at providing psycho-education to parents and empowering children and teens with strategies and tools they can use to help themselves. 
Sara particularly enjoys helping young children and their families. Some of the areas that Sara specializes in include anxiety, trauma, perfectionism, depression, loss, and working with gifted children and teens. Sara also helps parents navigate the challenges of supporting children through a divorce or separation.
Sara has an eclectic approach, which is informed and guided by her clients' needs. She has diverse clinical skills and intuitively blends Cognitive Behavior Therapy and Psychodynamic psychology theories into her clinical work with children and teens. For younger children, Sara also incorporates Play Therapy and Sandplay Therapy into her work.
As a long-term mindfulness practitioner, Sara has also taught mindfulness at Marin schools as an instructor in the Mindful Classrooms program. Sara's therapeutic approach incorporates concepts from mindfulness including skills to increase emotional regulation and impulse control, as well as ways to reduce anxiety.  
Sara and her husband enjoy hosting friends and family in the home they designed and built. Sara also loves spending her free time in nature. When she isn't hiking in the hills of Marin, she is playing in the waves at our local beaches.
Sara Staley has been a positive light in our son's life.  She is kind, caring and insightful and helped us tackle challenges as a family.  She related well to our son and was always quick to offer him positive encouragement.  We can not speak highly enough about her and would highly recommend her as a therapist!