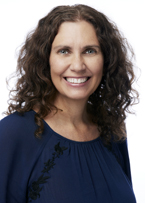 Simone Rodin, Ph.D. (she/her)
Dr. Simone Rodin is a psychologist with over twenty years of experience providing individual, child and family therapy. She sees adults dealing with life transitions, grief, anxiety, depression and parenting issues. Among her areas of expertise are children and teens, ADHD, divorce, co-parenting and step-parenting, adoption, attachment, social skills development, depression and developmental disorders. Dr Rodin is also recognized for her expertise in treating children and teens dealing with phobias, separation anxiety, obsessive-compulsive disorder, sleep issues and generalized anxiety.
In addition to being a prominent child psychologist, Dr. Rodin has presented at conferences and to general audiences speaking on the topics of ADHD, attachment, childhood anxiety and parenting teens. She has also trained doctors and psychiatrists at California Pacific Medical Center and Marin General Hospital. She often collaborates with teachers, speech and language specialists, occupational therapists, pediatricians and psychiatrists in the community.
With compassion and understanding, Dr. Rodin works with each individual to help them build on their strengths and attain the personal growth they are committed to accomplishing. Her direct approach and easy going style create an atmosphere of safety where clients can speak freely.
Dr. Rodin received her doctorate in Clinical Psychology from the California Institute of Integral Studies. As the mother of two girls, she has experienced first hand the joys and challenges of parenting. Mothering has made her a wiser and more compassionate therapist.
Our work/time with Simone has been very productive. She has a natural and gentle way with children, which made it easy to establish a trusted relationship with my daughter in a short time. We immediately found her to be knowledgeable. Simone was quickly able to accurately assess and comprehend my daughter's condition.

With a gentle hand, she has guided us through the difficult landscape of anxiety, health and sleep issues. Our work with Simone has helped my daughter reach a place where she can engage the world more fully and joyfully while also bringing a more balanced and peaceful dynamic to the whole family.

B.B.
Simone is a great person and has done an outstanding job in all situations we've asked her to assist us with. We've worked with her for more than 10 years and she's always been thoughtful, kind, insightful, patient and efficient. Most of all, our kids that have met with her think she's great — a good listener, great advice and provides useful tools. Her recent "success" for us — with the great assistance of another Wellspring therapist —  was a particular challenging "stress management" situation and the tools provided resulted in a highly successful outcome — THANKS!! She works very well with outside professionals (pediatricians, school administrators, etc.) and is very accessible to parents. We have lived in Marin for over 20 years and have met many medical professionals over the years and Simone ranks at the TOP — we would strongly recommend her to anyone considering her services.
A.B.
When my daughter began experiencing debilitating anxiety two years ago, Wellspring and Dr. Simone Rodin were an invaluable resource for my family. Our daughter gained tools and insights she now uses to manage anxiety while my wife and I learned new strategies for supporting and nurturing her along her path. As we watch our daughter embracing life today, I am filled with gratitude for the calm clarity, wisdom, compassion, and support we three received from Simone and Wellspring.
S.H.