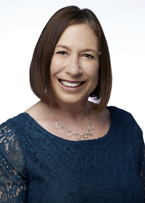 Sue Kessner, MS, LPCC (she/her)
Sue Kessner is a Licensed Professional Clinical Counselor, with thirty years of experience working with children, teens and adults. She received her Masters Degree in Counseling Psychology from San Francisco State University and embarked on a career as a school counselor and family resource program director for various school districts in the Bay Area. Her career has been focused on social emotional learning and the fields of wellness and prevention.
Trained in humanistic and person-centered psychology, Sue also incorporates Cognitive Behavioral Therapy and Mindfulness Skills in her practice. She strongly believes in the human capacity to grow, heal and thrive in an atmosphere of compassion and cognitive behavioral change. She particularly favors CBT's empirically based approach in treating anxiety, depression and addictions. In her eyes, CBT is about changing the way we think or look at the world to change the way we feel.
Sue's warm and approachable manner encourages her clients to feel safe and empowered to explore how their own thinking shapes their perceptions and moods. She brings an array of powerful tools into therapy to help her clients feel happier and more grounded. She combines clear insight with humor and kindness to meet her clients right where they are. Sue also has a background in substance abuse treatment, codependency and recovery. She has been trained in child-centered play therapy and weaves CBT skills into her work with children.
Sue comes to Wellspring from PsychStrategies, a Sonoma County Group Therapy Practice, where she has worked with a great variety of clients. She is the co-author of a child abuse prevention manual. She lives in Marin with her husband and their outspoken and engaging parrot, Jezebel. She enjoys hiking on local trails and incorporates a daily meditation practice into her busy life to keep herself centered and positive.
I started working with Sue when I was going through a very difficult time in my life. For about a year, my life was taken over by stress, anxiety, and constant negative thinking. I had never seen a therapist before, but when I finally started to work with Sue, I wished I had started so much sooner. She is wonderful at listening, empathizing, and providing constructive recommendations on how to approach things like anxiety and negative thinking. Within a couple of months, for the first time in my life I was already feeling like I had more control over my own thoughts. After working with Sue for several months, I now have various tools in my toolkit to combat anxiety, depression, and negative thinking. I am so grateful for everything Sue has helped me with.
JT