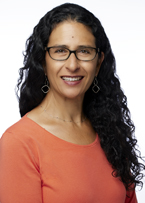 Susan Pollack, LCSW (she/her)
Susan uses compassion, authenticity, and humor to connect with her clients and build a therapeutic relationship and alliance.  The work that is done in the therapy room is collaborative and the relationship is at the center of the change and healing process. Susan works to connect with her clients on a personal, human and real level.
Susan received her MSW from Boston University and is licensed in both Massachusetts and California.  In Massachusetts, Susan worked extensively with teenagers with both mental health and substance use disorders.  This is where she used her motivational interviewing skills and empathy to connect with this complex and dynamic population.
In 2010, Susan moved to California with her family and spent a number of years volunteering in the public schools and in non-profit fundraising organizations to benefit the public schools. These opportunities allowed Susan to be involved in her children's education while making a difference in the larger public school system.
Once licensed in California, Susan began working as an elementary school counselor supporting students with peer-related issues, social skills, emotional regulation, anxiety, mood disorders, grief and loss, and ADHD.  Susan believes that the communication and collaboration between the student, school, counselor, and family is a critical part of the well-being and success of each child.
Susan uses an eclectic approach to treatment, including attachment-based work, family therapy, relational therapy, psychoeducation, CBT and mindfulness to bring awareness and new coping strategies to her clients and families.
In her free time, Susan enjoys hiking, reading, watching movies and spending time with her husband and three sons.