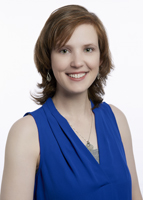 Taryn Manuel, LMFT (she/her)
Taryn is a licensed marriage and family therapist (LMFT), who has been practicing her craft since 2011. Her work prioritizes the cultivation of safety and secure attachment inside and outside the therapy room, as well as identifying and addressing forms of oppression. Taryn's style of therapy is collaborative, relational, trauma-informed, attachment-based, person-centered, gender-affirming, and body-positive.
While she enjoys and has experience working with people across differences and throughout the lifespan, she is particularly passionate about and adept at supporting kids, teens, highly sensitive persons, neurodivergence, the queer community (including transgender and gender nonconforming persons), recovering perfectionists, people in transition, and those who seek to be kinder to themselves.
Throughout her work in private practice, schools (K-12), and in the community, she has treated issues including, but not limited to: anxiety; relational trauma; depression; struggles with change; gender dysphoria; emotional regulation; self-worth; relationship-building; interpersonal effectiveness; shame; guilt; distress tolerance; and self-awareness. What Taryn loves most about being a therapist is supporting and witnessing clients through the ups and downs of their respective healing journeys.
As an authentic, kind-hearted spirit, her warmth and playfulness help her forge meaningful therapeutic alliances with clients. She incorporates humor, metaphors, play therapy, mindfulness, movement, sand tray, art, psychodrama, talk therapy, and other modalities into her treatment.
Taryn earned her B.S. in Human Services at Cal State Fullerton, and her M.A. in Marriage and Family Therapy/Counseling Psychology from John F. Kennedy University. For fun, Taryn enjoys cuddling and playing with her cat, dancing, cooking, hiking, and spending quality time with her loved ones.